Mid-Century Modern: Bringing the Outside In
Picture a long, low-slung home with floor-to-ceiling windows, exposed beams and an open floor plan.
Don Draper is there, right? Or at least it's a mid-century modern?
Well, probably. That description also fits a fair number of prairie-style homes — which came earlier — and ranch homes, which have some overlap with mid-century modern.
The confusion comes because mid-century modern is not actually a style: It's a collection of designs built from roughly 1940 to 1975.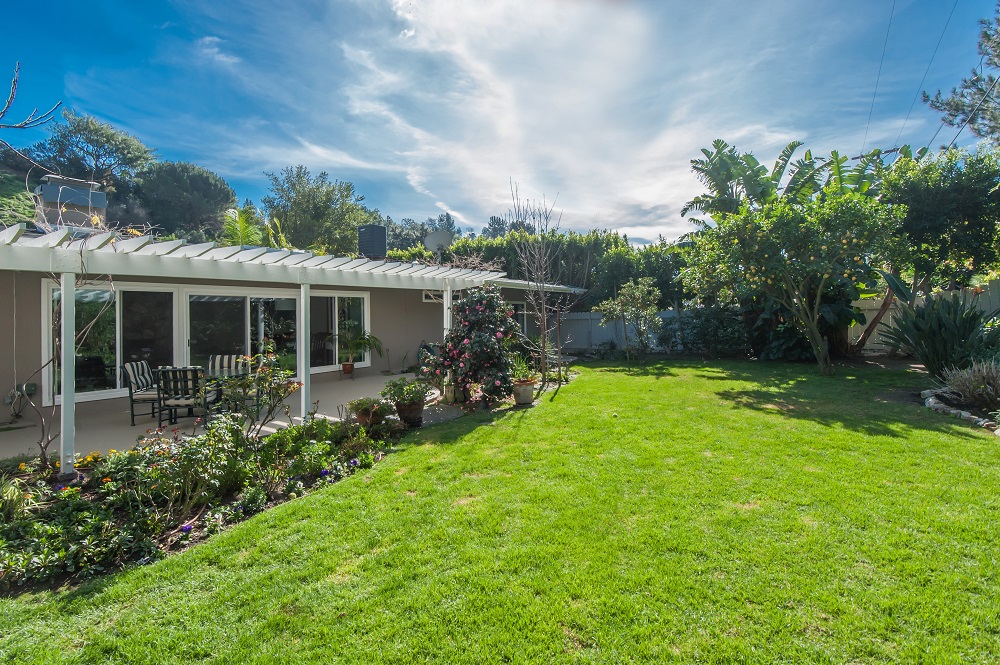 What they share is "an emphasis on lifestyle, a new way of modern living centered around family and home," said Elaine Stiles, a Ph.D. student in architectural history at the University of California, Berkeley.
Rebounding from World War II, people were building families and making homes. They wanted open living spaces, views of their yards (and golf courses) and high-tech kitchens with windows above the sinks so they could wash dishes while watching their children play.
As Stiles put it, "This was the era of the patio."
Origin
Mid-century modern homes were inspired by high-style prairie architecture, which emphasized how people lived while melding buildings with their environment. Frank Lloyd Wright, the father of the prairie style, said that in modern U.S. architecture, form no longer followed function: Form was function.
Despite being stripped down, prairie homes still tend to be slightly ornate and include upscale details such as stained-glass windows and exotic woods.
"Mid-century modern is a distilled version of those things, really the essence of them," said Christine Henry, a Ph.D. student in the University of Maryland's School of Architecture, Planning and Preservation.
"What resonates is the simplicity, the clean look," she said.
Mid-century modern encompasses three well-known styles — international, contemporary and organic — as well as the less-recognized designs A-frame, new formalism and brutalism.
International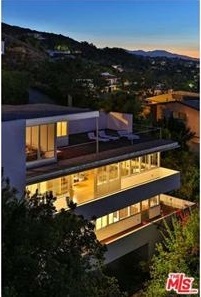 Just like it sounds, the international style came from overseas. Notable European architects including Rudolf Schindler and Richard Neutra from Austria and William Lescaze from Switzerland arrived in the United States in the early 20th century.
They were followed by "the elite of Europe's great Bauhaus School — Walter Gropius, Mies van der Rohe and Marcel Breuer — all fleeing Hitler," according to Virginia Savage McAlester's "A Field Guide to American Houses."
Their buildings stripped away ornament and often added stucco.
International homes feature flat roofs, metal casement windows and zero decorative detailing on the doors or windows. The style is more popular for skyscrapers than for homes, McAlester said.
The homes are found largely in California and some suburbs of the Northeast, and "the early experimental nature of the style is highlighted by how many of the well-publicized early houses were designed for the architect, the architect's mother or a professor."
Contemporary
A far more popular style for homes was contemporary, which also has clean lines and lots of windows but features more "natural" materials such as wood, stone and brick.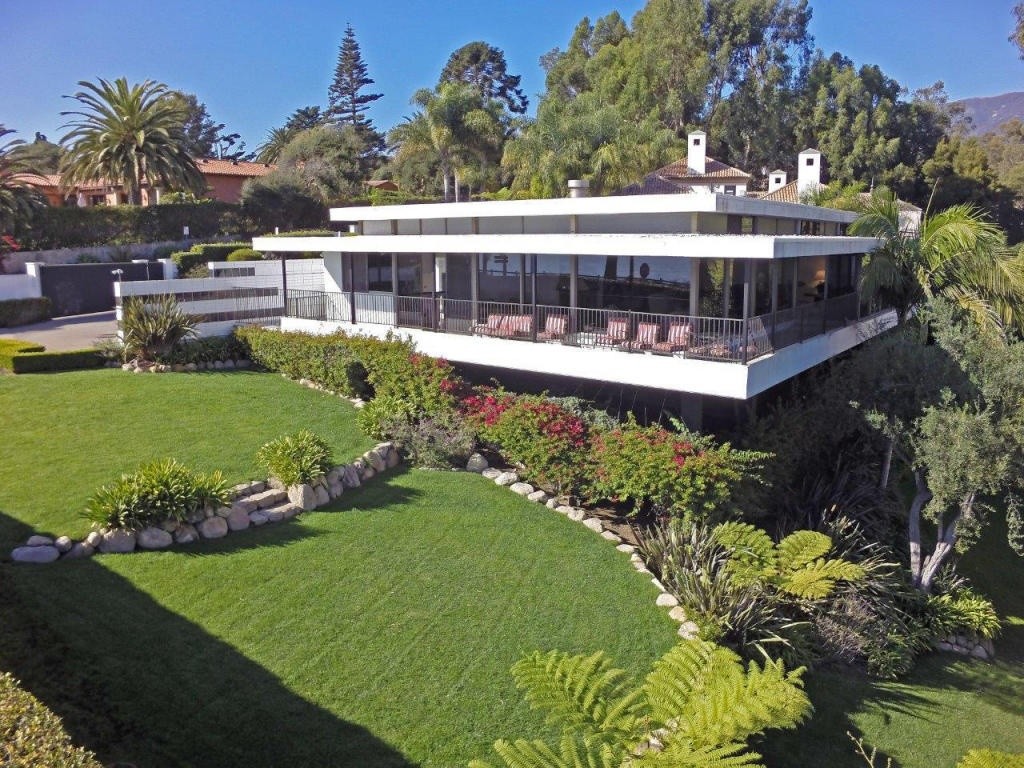 "Honesty of materials was typical, and the structural system was often visible" said Cory Buckner, a Los Angeles architect and the author of a new book, "Crestwood Hills: The Chronicle of a Modern Utopia," about a community of mid-century modern homes in the Bay Area.
In contemporary homes, roof beams and ceilings are exposed, windows extend to just below the roof line and the asymmetrical front of the home often involves a recessed entrance and an expansive wall of brick or glass.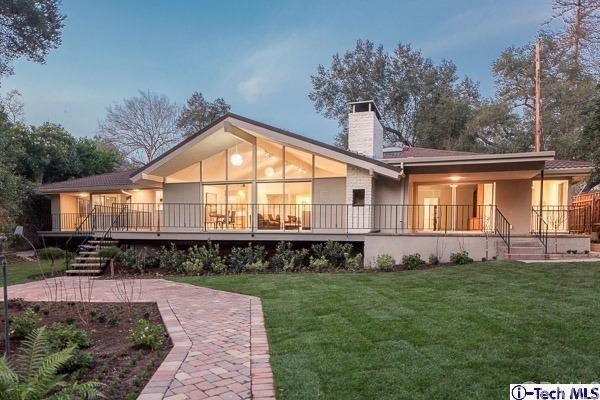 The look is well-suited to hillsides, cliff tops and forest settings, and it sometimes includes a second story, which the ranch style — also popular at that time — does not.
ORGANIC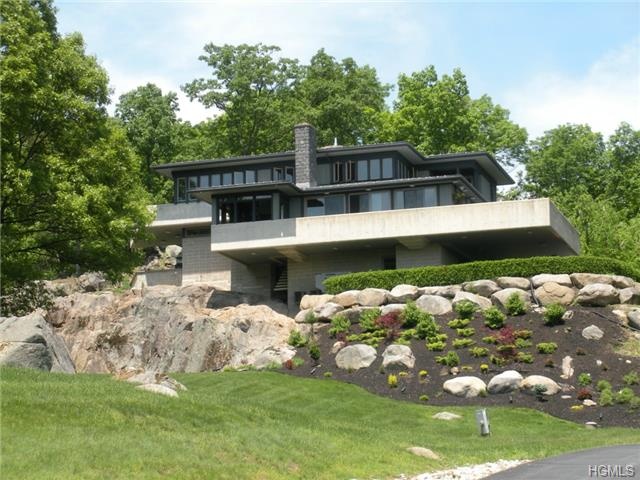 A small group of architects rejected the right angles of the international and contemporary styles and created mid-century modern homes with "natural shapes and non-rectilinear geometries," McAlester says in her book.
She sees Wright's Fallingwater in Pennsylvania as "the most famous and intrinsically organic house." It's built over a waterfall, and its cantilever design complements the rock formations around it.
An organic house fits its surroundings, so that one built in upstate New York looks far different from one in the desert.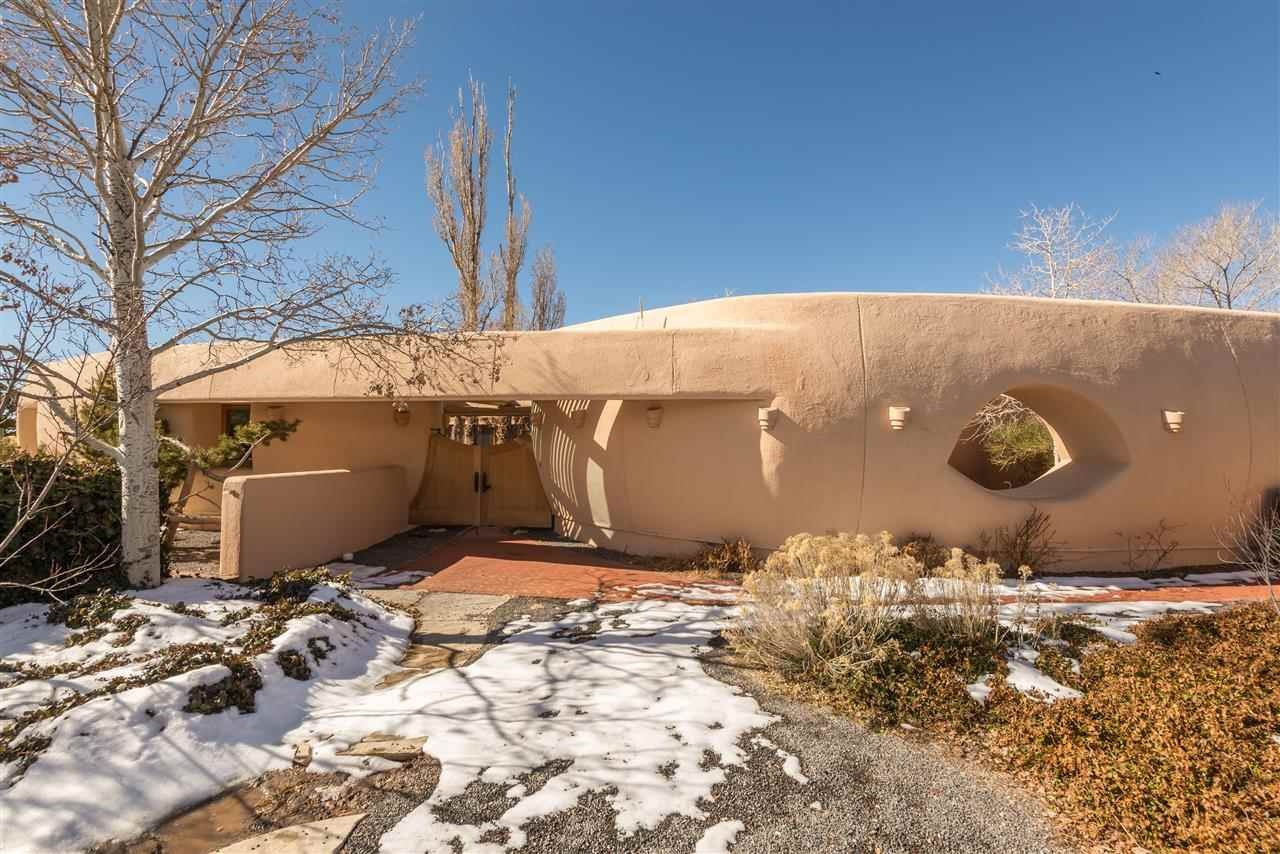 A-frame
Named for the letter they resemble, A-frame homes have roofs that extend all the way to the floor or ground and became popular as vacation homes for the middle class.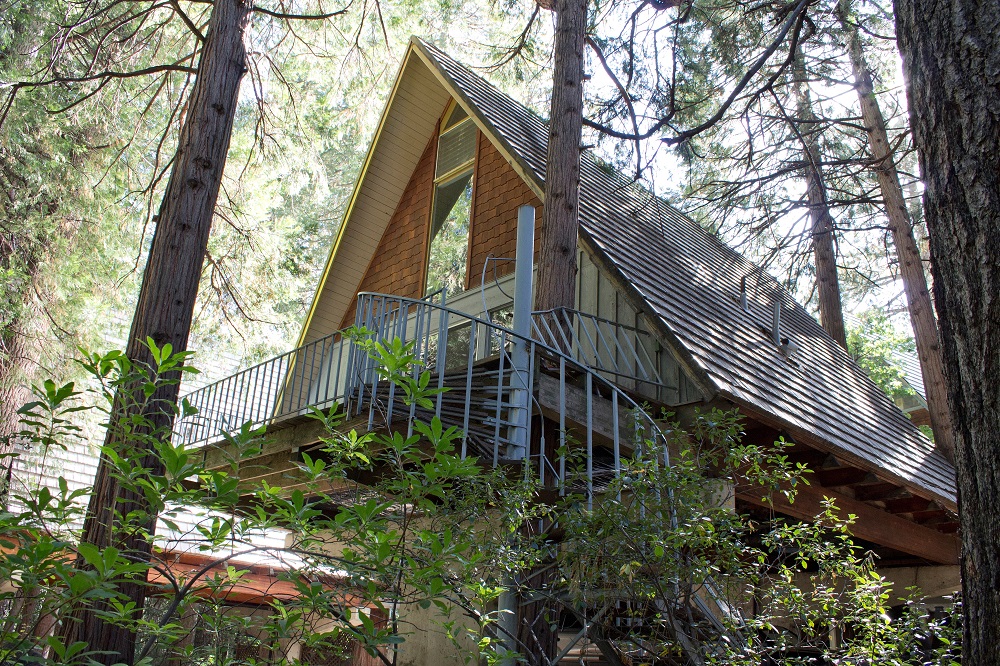 New formalism and brutalism
Edward Durell Stone created new formalism when he designed the U.S. Embassy in Delhi in the 1950s. He mixed the materials and technologies of the international style with classical elements for "a more ceremonial modern style," McAlester writes. The style has a symmetrical facade with arched supports and flat roofs.
Brutalism leaned even more toward exposing building materials, typically rough concrete on the exterior. The name comes from the French term for raw concrete, béton brut.
Both designs had a massive, angular look and were favored for commercial buildings more than homes.
Eichler redux
Joseph Eichler, an iconic mid-century modern builder, was actually a wholesale grocer who switched professions after he and his wife fell in love with a usonian home designed by Wright.
Named for the "United States of North America," usonian homes were Wright's effort to create a distinctly U.S.-style home that middle-class buyers could afford. Clear precursors to the mid-century modern homes that followed, usonian homes used natural materials, solar heating and natural cooling. They had open floor plans and were built to maximize garden views.
With that style in mind, Eichler erected some 10,000 mid-century modern tract homes in California.
They are so beloved that someone has licensed his plans, and in winter 2015 the first "new" Eichler house went up in Palm Springs.
"It's a real Eichler," said builder Troy Kudlac of KUD Properties. "And we have at least four more to follow it."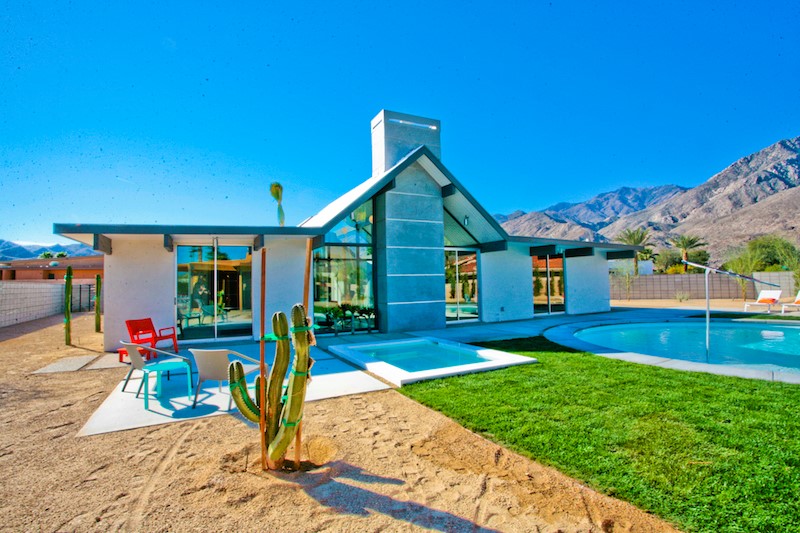 More mid-century modern inspiration: